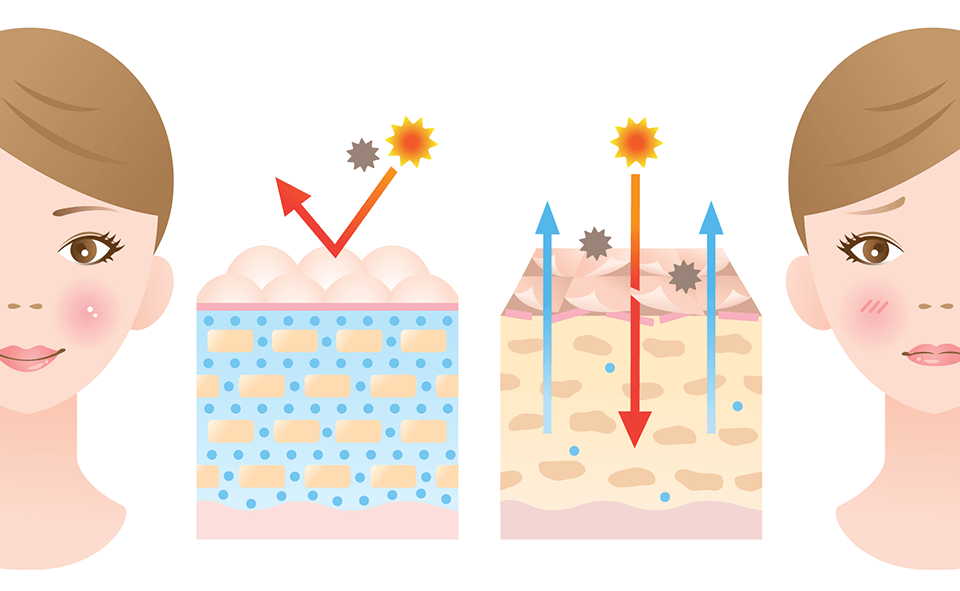 Apart from applying sunblock, moisturizing has been a staple step in every beauty routine across the world. Both steps are associated with fulfilling another goal – keeping the skin looking young. The skin, after all, is the largest organ of the body. It covers people literally from head to toe, and it is the first line of defense against all external factors that the body encounters – from dust in your busy commute to the invisible rays of the sun. Thus, it's completely understandable and expected that moisturizers of every kind have been popping in and out the market so fast that it could be overwhelming for a beginner to distinguish which type will work well for their skin.
There are four different types of hydrating ingredients found in moisturizers. These are humectants, emollients, ceramides, and occlusives. Humectants are hydrators that draw water to the skin cells to keep the skin hydrated. They are best used on dry, thick skin in countries that have a very humid environment. Emollients, on the other hand, are known as "space fillers" due to their function: filling gaps between skin cells with missing moisturizing lipids. This is best used on extremely dry and dehydrated adult skin. Thirdly, Ceramides are the body's naturally occurring hydrators. These work best on almost all skin types, including combination skin types with minimal dryness. And lastly, occlusives are the heavy hitters of the lot, recommended more for the body and not the face due to their harsher nature.
Knowing your skin type is not enough when it comes to deciding if ceramides are the best fit for you as your moisturizer base. It's best to know what more details about ceramides, their equivalent, phytoceramides, and finally, ceramosides.
Ceramides, as mentioned, are the body's naturally occurring hydrators. These are lipids found in the skin that maintain proper hydration. They keep the skin supple and bouncy, preventing it from developing age marks and wrinkles. However, like everything that is naturally occurring in the human body, ceramides decrease over time. Instead of recovering from damage like it does in its youth, as time passes by, a human being's skin changes from supple to drooping, from tight to wrinkly.
This is where Ceramosides™ come in. Ceramosides™ are a patented and powerful source of phytoceramides concentrated from non-GM French wheat germ oil. Offered in InnerMost Radiance®, Ceramosides™ work as a barrier to slow down trans-epidermal water loss. They are also rich in Omega 3, 6 and 9.
The phytoceramides found in the supplement are the plant-derived equivalent of ceramides, as the name suggests: phyto, meaning plant and ceramides. It is found mostly in rice and wheat, in Ceramosides'™ case, its phytoceramides are derived from French wheat. Phytoceramides' equivalence to ceramides is astounding in that the lipids found in these plants are almost identical to the ceramides found in the skin.
Innermost uses this main ingredient for the Ceramosides™ precisely because of its benefits for the body. Phytoceramides are indeed so similar to ceramides and all-natural that it doesn't harm the body in producing something that is not natural to it.
Taking Ceramosides™ will supplement and the ceramides your skin has lost through trauma, time, and aging. 24 hours after the ingestion of Ceramosides, the phytoceramides in it start to help restore the protective skin barrier that you lose as you age. It does this by bringing ceramides via the bloodstream to the inner layer of the skin. After ingesting Ceramosides™ orally, the phytoceramides percolate from the younger and deeper parts of the skin up to the older and outer levels of the skin. Once there, the phytoceramides bind the skin together, thus making it plumper and more supple, creating the image of more youthful-looking skin.
Ceramosides™ reduces crow's feet, a type of wrinkle more commonly found in women, as well as dark eye circles, age spots, and sun spots. Even without these concerns and problems, perhaps due to youth, taking Ceramosides™ also gives the user a visibly brighter, more evenly toned and healthier skin. All in all, Ceramosides™ help three of the concerns of human skin: skin moisturization, skin wrinkles, and skin elasticity.
Ceramosides™ are tried and tested with much clinical research and group testing. In one of these research pieces, a comparison is made between a group of people who use Ceramosides™ and those in the control group. In less than a month, visible changes can be observed in the users of Ceramosides™. The wrinkle lines faded into less severe and deep lines, marks slowly lightened and the skin brightened. This is all in comparison to the control group who didn't take Ceramosides™.
Its effects can be observed as early as four weeks of consistent intake. In a human RCT study that lasted for two months, where participants took 30mg per day, it was shown to have a strong moisturizing effect with a +36% improvement shown. One may get their bottles of Ceramosides™ and start their journey in bringing out the best of their skin through with Ceramosides™ found in InnerMost Radiance®.
Ceramosides™ is a trademark of E.P.I. FRANCE